Game validation will be needed upon tournament registration.
The game validation window will pop up after you press register to the tournament button if your game is not yet validated.
Choose United States as your region then click confirm.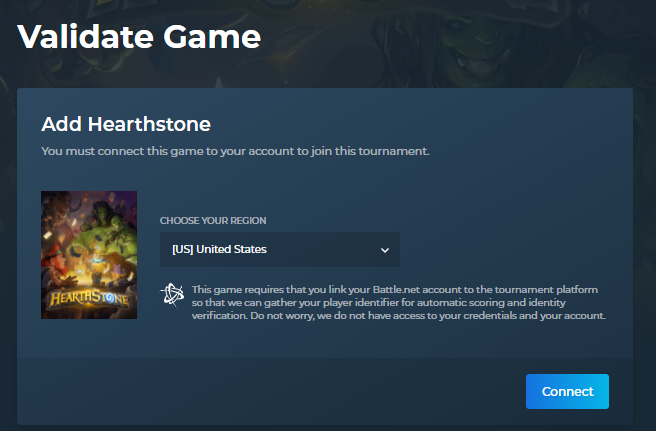 You will be redirected to Wargaming to log in to your Battle.net account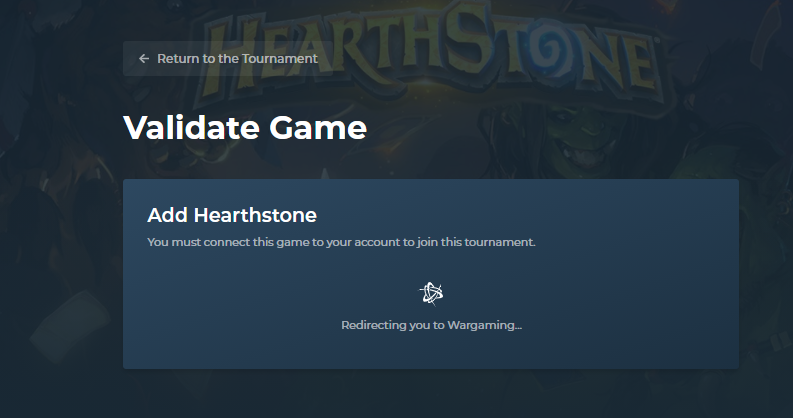 Once you've successfully logged in, you will see this window confirming that your registration is successful.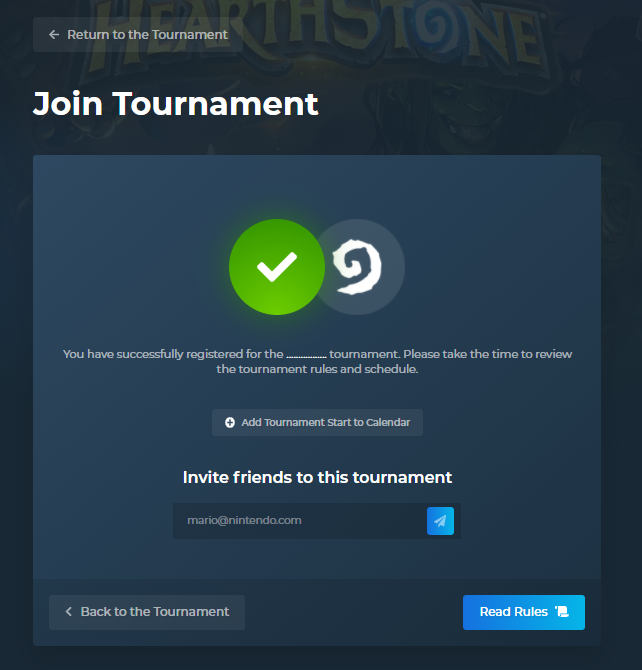 Match procedure
1.
Ensure you have selected the AMERICAS region from the BATTLENET Launcher.
2. Navigate to your friends list.
3. Select the arrow next to your name.
4. Choose Add Friends.
5. Enter the BATTLETAG of your opponent provided on Mogul.
6. Select the arrow next to your opponent's name.
7. Choose Duel.
8. Select your deck and hit Choose.